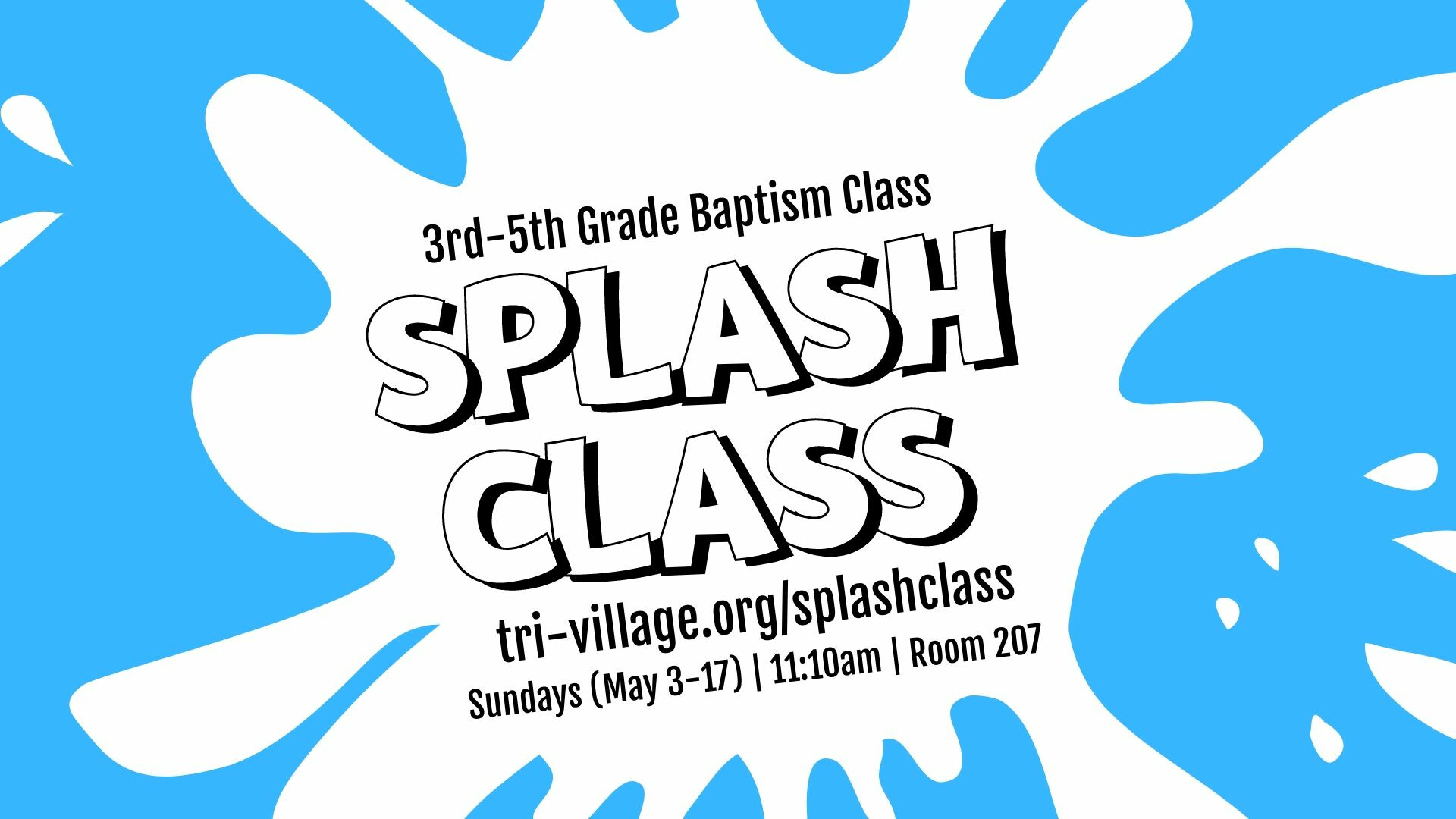 Every Sunday, from 05/03/2020 to 05/17/2020
,
11:10 AM - 12:10 PM
The Splash Class is an opportunity for 3rd thru 5th graders to learn about baptism. The class is three weeks long and will be held Sundays, May 3-17 (11:10am-12:10pm) in Room 207. Children should bring a Bible, but if they don't have a Bible, we'd be glad to provide one!
To register, simply complete the form below. Contact with questions.