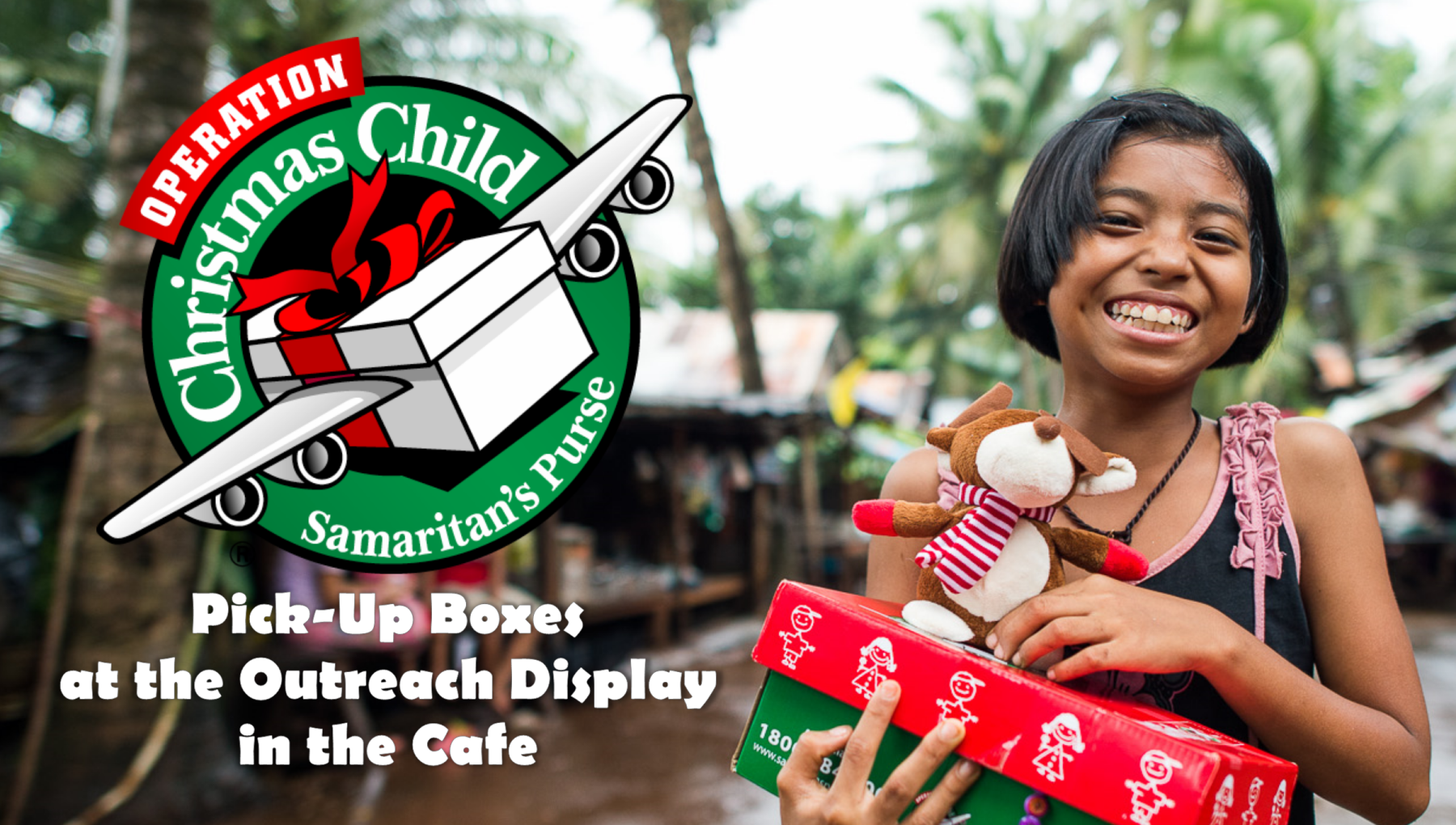 Monday, November 12, 2018 - Monday, November 19, 2018
Help make a difference in the life of a child this Christmas by participating in Operation Christmas Child. This unique outreach allows you to pack a shoe box with toys and other useful things. The boxes are then shipped to a child in another country for Christmas. Boxes will be available beginning in October. Shoe boxes will need returned November 12-19 at Tri-Village. Note: Tri-Village is a regional drop-off location center.
To learn more about Operation Christmas Child, click here.
Contact: