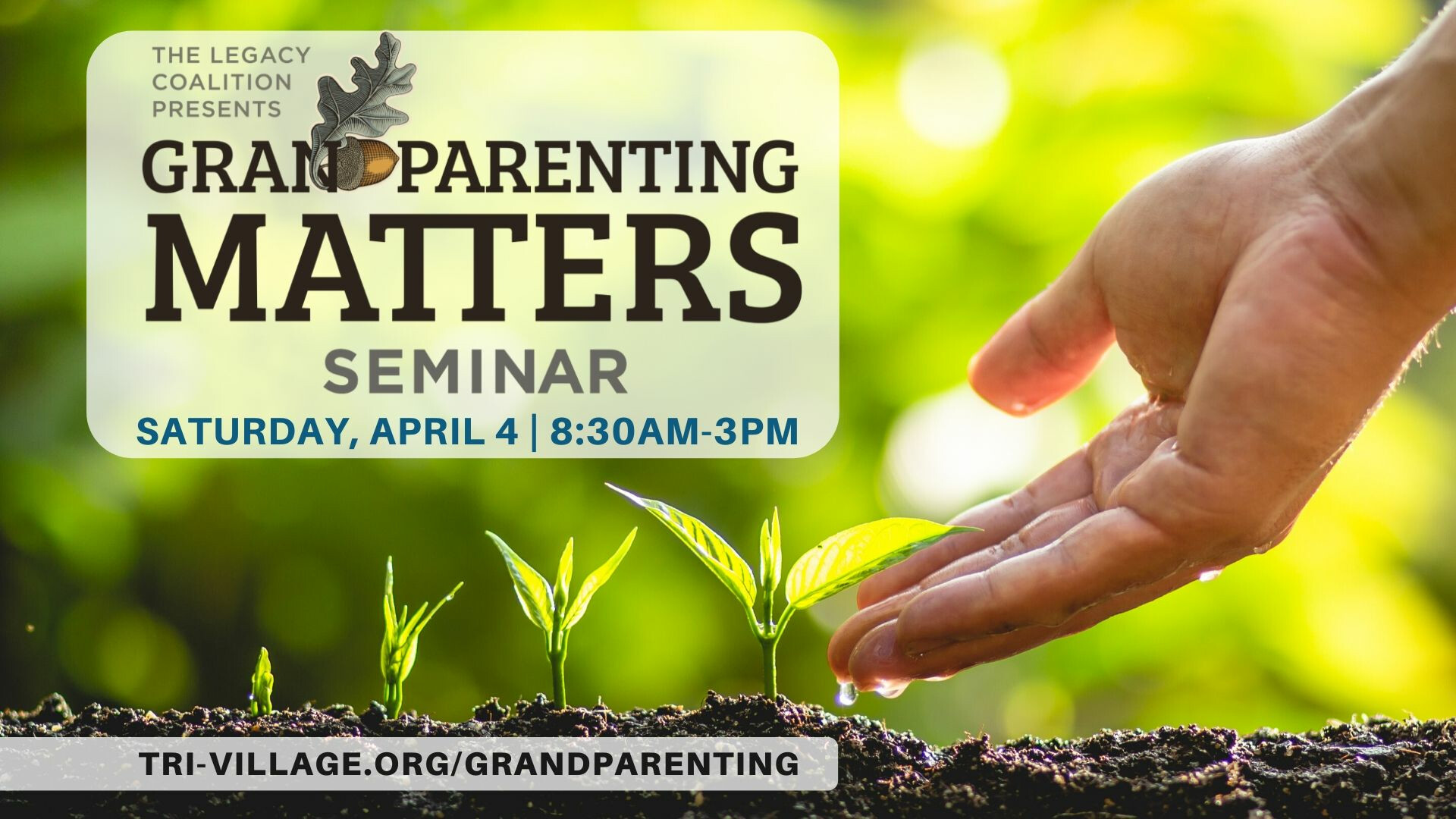 Saturday, April 04, 2020
,
8:30 AM - 3:00 PM
CLICK HERE TO PURCHASE TICKETS

Grandparenting Seminar
Date: Saturday, April 4, 8:30am-3pm
Cost: $25
Questions? Contact Carolyn Hayes ( ) or (740.927.4285)



Grandparents play a unique and profoundly influential role in the lives of their grandchildren, but often grandparents themselves don't understand their enormous potential to influence generations. Join us at this Grandparenting Matters Seminar! Come expecting to find inspiration, ideas and tools to help you realize your potential to grandparent in a meaningful way.
Schedule
8:30-9am Registration and optional continental breakfast
9-10:45am Session 1 (The Amazing Influence of a Grandparent)
Session 2 (What the Bible Says About Grandparenting)
10:45-11am Break (Resource Center Open)
11am-Noon Session 3 (Reaching the Heart of Your Grandchild)
Noon-1pm Lunch (Resource Center Open)
1pm-3pm Session 4 (Overcoming the Barriers of Distance)
Session 5 (The 8 Best Practices of Christian Grandparents)
Session 6 (Becoming an Intentional Christian Grandparent)

Additional Information
Are you ready to "Grandparent on Purpose?" For some of you, this seminar will affirm the good things you are already doing with your grandkids. For others, it will shake your world and give you a brand new perspective on what it means to be an intentional Christian grandparent. Whether you are on one end of that spectrum or the other – or in the middle somewhere – you are going to be deeply impacted by the few hours of time you choose to invest.
Our desire is that you go away with new inspiration, encouragement, and tools to help you realize your potential to grandparent successfully. You will unlearn some things, and relearn others. Your passion for your grandkids will be kindled even higher, and you'll go away changed. More importantly, those precious grandchildren of yours will benefit, and they will never be the same because you have listened, learned, and grown in Biblical wisdom.